Just-For-Her.co.uk Quality Lingerie at Non-Designer Prices
Eda Designer Lingerie

With over 20 years of experience, Eda Lingerie combines the very best raw materials with the finest craftsmanship They share suppliers with other luxury brands such as Lacroix and Chanel
We have limited stock of this wonderfully delicate lingerie enhanced with Swiss embroidery for a truly sensual and stunning effect.
Current colours are Black with Raspberry embroidery
Stock is guaranteed "perfect quality"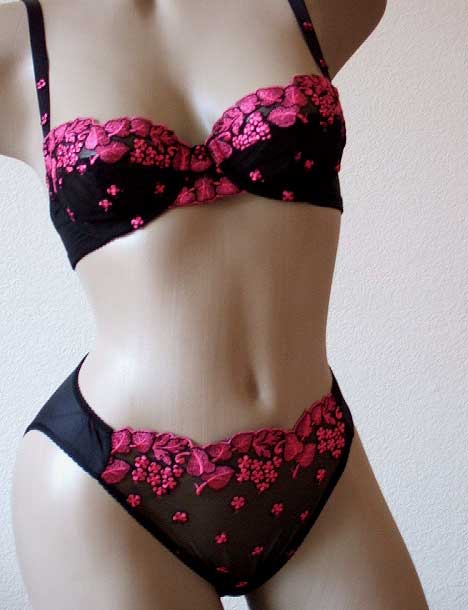 RRP £97 Our Price £14.99

RRP £43 Our Price £9.99

Set Price RRP £140 Our Price £24.98

82% Discount !!